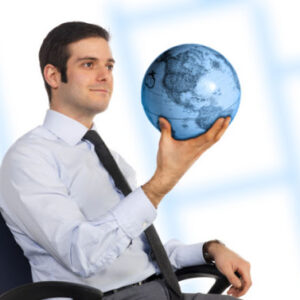 GLOBAL MANAGER CERTIFICATION
The Certified Global Manager (CGMgr) is an innovative qualification designed to assist candidates acquire the skill, knowledge and experience required to function competently and effectively as a global professional manager in any organization; irrespective of the sector, industry and geographical location.
The course structure is a blend of theory and practice with case studies to assist the candidates in management decisions and analysis. The programme is in three (3) parts covering a total of eighteen (18) subject areas to be completed between nine (9) and twelve (12) months depending on the candidate's knowledge capacity and ability.
Candidates who successfully completes the programme will be conferred with the Post Graduate Certificate (PGCert) in Global Management as well as the Certified Global Manager (CGMgr) qualifications of the Institute. Candidates can opt in for the Global Master of Business Administration (Global MBA) degree awarded by IBAKM internationally accredited partner universities. Candidates that opts in for the Global MBA will satisfy all requirements for the award of the degree by the universities.
The Certified Global Manager programme also gives qualified candidates the opportunity of being inducted as a member of the Institute as well as grants relevant exemptions for the IBAKM Certified Business Administrator (CBA) and Certified Knowledge Manager (CKM) qualifications.
Become a certified global manager today!
APPLICATION AND ENQUIRIES
Interested candidates are requested to send mail to admissions@ibakmglobal.com with the subject "APPLICATION FOR THE CERTIFIED GLOBAL MANAGER PROGRAMME" or call/chat +2348038887499, +2349130601181.
Instructor